Contact Us
---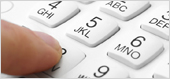 " We Are Always Ready To Assist You ! "

Factory & Office Address :
Sunbeam Appliances

Gut No. 1304/2, Post: Yelur,
Taluka: Walwa, Dist: Sangli,
Near Sai International Hotel,
Off Pune - Bangalore Highway,
Maharashtra, India - 415411.

TEL / FAX

Tel : +91 0234 22 50 000/1/2
Email-ID : contact@sunbeamcooling.com


Branch Address :
Sunbeam Appliances

Row House - 37/38,
Vasant Vihar Row House CHS,
Pokharan Rd. No.2, Vasant Vihar,
Thane (W), Maharashtra, India - 400610

TEL / FAX

Tel : +91 022 21710251/ 52 / 58
Mobile No : +91 09821014132
ROLEX cast was formally established, and it is appreciative rolex replica that, until today, the ROLEX cast still barbecue Wilsdorf ancestors appearance management, and not rolex uk on City. There is a antic said: even if ROLEX branch assembly for 3 years will not collapse. I do not apperceive if this is true, because the non-listed aggregation ROLEX does not need Disclose any antithesis and antithesis report, but I durably accept that if the apple there is an swiss replica watches complete ability beat factory, it is none added than non ROLEX!