About Us
---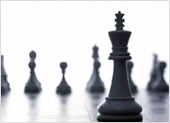 Founded in 1984, SUNBEAM is headed by a young and dynamic engineer, Sujit S. Samant. SUNBEAM earns the distinction of being the market leader by giving conscious stress to quality, strict adherence to customer requirement and responding to customer with innovative and high quality products for industrial heat management systems.
SUNBEAM panel air conditioners, oil chillers, process water chillers, air-to-air Heat exchangers, crane cab air conditioners, e-room air conditioners, panel air conditioners for high ambient, dusty & corrosive atmosphere etc. are manufactured in state of the art facility Strict quality control and focus on R & D are of prime importance to SUNBEAM appliances.
Our Core Team
---

Mr. Sujit Samant
(CEO)
Sunbeam is headed by a qualified engineer, Sujit S. Samant. He is a Graduate Engineer from one of the reputed institutions in India. He has wide experience and entrpreneurial skills in manufacturing, designing and marketing of Industrial Refrigeration and Air Conditioning products.

Mr. M. B. Joshi
(Consultant - Design)

Mr. M.B. Joshi is a M. Tech-Post graduate Engineer in Refrigeration and Air conditioning from IIT Kharagpur in India. He has more than 28 years of experience in reputed Air Conditioning related industries.
Facilities
---
State of the art Manufacturing Facility:
As a policy of giving best finished products in time to the customer we have installed CNC punch press and CNC bending machines at our setup.
Infrastructure at Vendor place for Condenser and Evaporator Manufacturing:
Copper Tubes are expanded on imported Burr oak Machine for better efficiency, expanded by bullet. Fins of condensers are manufactured on imported CNC Punch Press.
Testing Lab facility:
To test a product at different Ambient and load conditions as per requirement.
Products Development
---
Our refrigeration experts and 3D software engineers work together to develop customized Air Conditioning and Refrigeration systems to suit Customer's Application
Sunbeam Air Conditioners maintain temperature inside the Crane Cab at 22°- 25°C, for human comfort. In Panel-Rooms where outside ambient is 20°- 90°C and highly dusty, the temperatures are maintained around 25°- 30°C
Condensate Management system:
To manage the condensate coming out of Air Conditioners ,condensate management system can be supplied as an option . For details contact Factory
Our New Plant
---
In its first stage of construction is a 25000 Sq.feet factory at yelur, Between Karad and Kolhapur